An eminent professor of English has written an insightful defense of majoring in English on a CNN blog today. I've never tried this "Reblog" thing before, but I found the ideas to be worth spreading. Essentially, English as a discipline needs to think about ways to make a larger contribution to the culture. The professionalization of the discipline has been destructive on many levels, one of which is our self-imposed exile from the worlds of commerce and business. English majors, if encouraged to take their humanistic education outside the academy, could, I believe, make a major impact on the culture.
Schools of Thought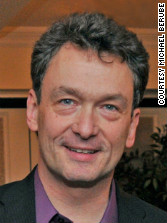 By Michael Bérubé, Special to CNN
Editor's note: Michael Bérubé is the Edwin Erle Sparks Professor and director of the Institute for the Arts and Humanities at Pennsylvania State University, and the 2012 president of the Modern Language Association.
(CNN) — Almost every college student who considers majoring in English — or French, or philosophy, or art history — inevitably hears the question: "What in the world are you going to do with that?" The question can come from worried parents, perplexed relatives, or derisive, incredulous peers, but it always implies that degrees in the humanities are "boutique" degrees, nice ornaments that serve no practical purpose in the real world. After all, who needs another 50-page honors project on the poetry of Charles Baudelaire?
Well, strange as it may sound, if you're an employer who needs smart, creative workers, a 50-page honors project on a 19th century French…
View original post 690 more words